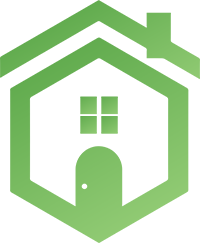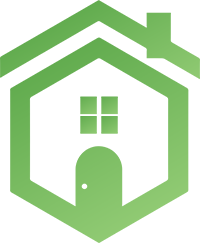 If you're looking to replace your old windows or doors or fit new ones we can supply and fit a wide range of replacements in wood, glass, UPVC and aluminium.​
We can also replace door panels or single pains of glass within a door or window and can offer you a selection of safety glass and energy saving glass to suit your requirements
We use local suppliers wherever possible which means you don't have too wait long for your new doors and windows to arrive. Once ordered your new units should arrive within a week to 10 days and fitted within the following few days
We can offer single, double or triple glazed units, modern or period, in a range of materials, styles, colours and sizes with locks, handles and ironmongery to match
While we're there we can also carry out a free safety check of all your other doors and windows to make sure everything is working safely and securely and to stop problems occurring in the future
If your windows get broken due to accidental damage, vandalism, wear and tear or a break in, we can be there whenever you need us
We offer a 24 emergency call out and can make any broken or damaged units safe and secure. We will start by boarding up the broken unit then order new panes or units from our local suppliers which we will fit as soon as they arrive. We can also supply new locks, handles, hinges and mechanisms to match and can offer a range of safety glass for added security
Any type of window or door, any age, any height, any condition
As we hold a stock of single glazed window panes on our van we can often fit these at the time of the visit. Double or triple glazed units will need to be ordered in
We can also repair doors that are catching on the floor, hard to open or are difficult to lock or unlock. We also offer door hanging and re-alignment
There is no call-out charge between the hours of 8.00am to 4.30pm Monday to Friday, but for calls-outs out of hours and weekends a £50 call out fee may apply
​
We can repair, replace or supply and fit a wide range of Velux windows
Velux Windows offer improved insulation and energy efficiency. When it comes to insulation, an old roof window, even in good condition, is no match for a modern VELUX roof window. More daylight and fresh air - The design of new VELUX roof windows ensures more daylight in your home. Better indoor climate - When it comes to a healthy indoor climate, ventilation and sun screening are powerful allies.
We have a complete range of roof windows and sun screening products. VELUX created the roof window market and the most extensive product program to cover your needs.Its easier than you think.
Updating your roof window with a new VELUX roof window can be done in as little as 4 hours.
​
If your suffering from draughty or leaky windows we have the solution. Drafts and leaks are often caused by a faulty or worn out rubber window seal or gasket.
On our vans we carry a selection of rubber window seals and gaskets to replace damaged and worn seals, bubble gaskets, flipper gaskets, E gaskets & wedge gaskets. We also carry a range of weather seals designed for wooden windows.
We also carry or can supply a wide range of tilt and slide patio door handles, track, drive gears , tilt and turn window spares including strikers, pivot hinges and drive gears, french door handles, hinges, multipoint locks and shoot bolts, sliding patio door wheels (rollers), replacement track, additional bolts handles and locks.
We carry a selection on the van, or parts sourced locally wherever possible. If not same day fix then done over next few days.
On our vans we carry a wide range of products to repair and upgrade your tired or damaged double glazed windows and doors handles. We carry handles for modern UPVC windows in both locking and non locking versions. We also keep the older style handles for Aluminium, UPVC and timber windows, together with a range of additional security devices for child safety (window restrictors) & break-ins.
We can supply handles for any type of door or window including patios, conservatories and summer houses in a range of materials, shapes, sizes and colours.
If what you want is on the van we can supply a same day fix or parts can be ordered and picked up the next day from our local supplier.
​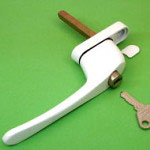 Window Refurbishment and Restoration​
Refurbing or restoring your old or damaged windows is often much cheaper than replacing existing windows, saving you money
Refurbishment and restoration will allow you to keep the current look and feel you originally chose for your home but involves a lot less mess and disruption and is often far quicker.
We can also offer new locks, handles, mechanisms, keys or hinges. Windows will be made draft and damp free and work like new.
Call now to find out more information on 01392 984567 or 07845 756420.
​
Exeter Window Repairs are UPVC speacialists and can repair and replace your old windows or supply and fit brand new units
We can repair and replace any type, any style and any size even at heights and we can offer you a wide range of brand new double or triple glazed units including toughened or energy saving glass in a huge range of styles and colours in either wood, dark wood, wood grain effect, white or different colours.
All our new UPVC units are supplied by a local company chosen because they consistently provided excellent service and value to both our trade and domestic customers.
All new units are supplied to a very high standard and quality and are competitively priced to offer excellent value for money.
We can fit both external or internal UPVC doors and windows for your home, conservatory, garden building or business premises.
All new units come with a 10 year manufacturers guarantee and are fitted to BSI standards
​
A 'Hack Out' is a term used to describe re-glazing a window instead of replacing the whole unit. Many people often decide to re-glaze their windows usually because the original window frame is still in a good enough condition to keep, but the glass needs to be replaced.
Windows can be re-glazed when the original glass breaks or when the putty has aged, failing and letting draughts through. Another reason many people chose to re-glaze traditional timber windows is if the glass is not secure enough to defend your home from both the elements and intruders.
​
Cracked or broken window putty, shrunk or rotten woodwork, poorly fitted units or just general wear and tear can result in drafts and leaks making your home or office cold and damp causing damage and costing money.
We can solve your leaks and drafts by surveying the area to find out where they are coming from and then repairing or replacing the cause of the problem. We can also advise, supply and fit a range of energy efficient glass and glazed units that will keep you warm, save energy and reduce your heating bills.
On our vans we also carry a range of rubber window seals and gaskets for replacement of damaged and worn parts to enable us to offer a same day fix wherever possible.
​
Windows get stuck for a variety of reasons including expansion of the wood, being painted over or dirt and debris getting trapped in the frame or mechanism of the window or just general wear and tear over time.
We can unstick, clean and lubricate your window and get it working like new again.
Any type of window or door, any age, any condition, any height.
​
If you're looking to replace any of the windows or doors in your property, we can supply and install all types and styles.
At Exeter Window Repairs, we can supply and install virtually all types of windows and doors. Our professional and experienced team provide the highest standard of work using the best quality products and materials. We focus on maintaining competitive prices, excellent safety standards and second to none customer service.
We can fix your misted or foggy windows for a fraction of the cost of buying new ones.
Double glazed units are sealed using little silica balls held between the panes of glass that soak up moisture, when these sealed units suffer wear and tear or break down the silica balls get saturated with moisture resulting in your window or door fogging or misting with condensation.
Rather then buying a new unit we can fix the problem quickly and efficiently and stop it happening again in the future saving you time and money.
Get a free quote today and find out how much you could save
​
Looking to repair or replace your old windows or fit new ones? We can supply and fit a wide range of replacements...​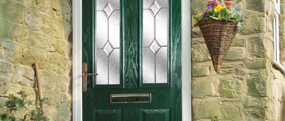 Need to repair or replace your doors? We can repair and replace single, double or triple glazed door units...
Take a look at our full range of services including repair, refurbishment, upgrades, door reinforcement,
replacement and key cutting ...
​
At Exeter Window Repairs, we can supply and install virtually all types of windows and doors.​
WINDOW & DOOR INSTALLATIONS
CAT - DOG FLAPS & LETTER BOXES
​
We can fit them to pretty much any kind of door, porch, conservatory or even a window!
CONSERVATORIES & GARDEN BUILDINGS
We can design, supply and fit Conservatories, Summer Houses and Garden Buildings, Call for a FREE quote
Including Kitchens, Bathrooms, Fencing and Decking​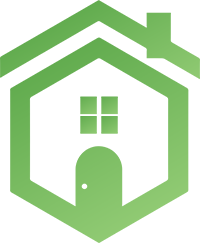 Telephone: 01392 984567 Mobile: 07845 756 420